No-code/Low-code Development Services
In today's fast-paced digital landscape, the ability to swiftly create and deploy software applications is a game-changer. That's why we offer cutting-edge no-code and low-code development services to empower you to create powerful software solutions without the need for extensive coding expertise.
Contact Us
What We Do
At Intersog we offer a comprehensive range of services to meet your diverse needs.
Application Development
We specialize in rapid no-code and low-code application development, helping you turn your ideas into reality
Consultancy
Our strategic consultancy services provide valuable insights to ensure your no-code and low-code projects align with your business goals and objectives
Workflow Automation
Streamline your processes with our automation solutions, reducing manual errors and improving overall efficiency
Integration Services
We seamlessly connect your systems with other software systems, such as CRMs, ERPs, and marketing automation tools, enabling smooth data flow between platforms
Maintenance and Support
We'll keep your applications up to date, resolve issues promptly, and provide ongoing assistance to ensure your software performs at its best
API Development
Our experts can develop custom APIs to expand the capabilities of your applications and enable them to communicate with external services and platforms
Platforms We Use
We leverage the following top-tier no-code and low-code platforms to create powerful applications
Appian
Mendix
OutSystems
Quickbase
Zoho Creator
Kissflow
Salesforce Lightning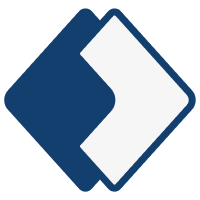 Microsoft Power Apps
Nintex
Bubble
Honeycode
Airtable
FlutterFlow
Zapier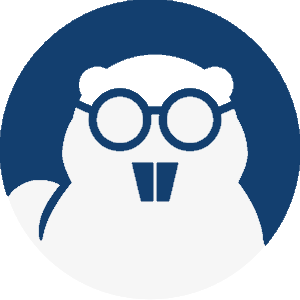 Thunkable
Mailchimp
Webflow
Find out the costs
Check out our calculator tool to estimate potential monthly rates for your QA team.
How we deliver our mobile solutions
During our time in the industry, we've formed a highly effective, step-by-step process that enables us to develop mobile applications for our clients in a timely and qualitative manner
Ideation & Strategy
We analyze your requirements and decide on core functionalities, technology stack, and monetization strategy. Then, we create a detailed roadmap of the future development process
Wireframing & Prototyping
At this stage, we develop architecture and build an actionable model of your mobile application to determine how intuitively users can navigate it
UI & UX Design
Once the architecture is approved, we move on to the artistic part. Our designers create a visual representation of your app tailored at your target audience
Development & Implementation
Our engineers build your app following an iterative process that includes planning, deployment, testing, and code review. In the end, you get the clean and readable code powering your app's operation
Deployment & Support
We make sure that your app fits all of the requirements set by app stores and take care of any post-deployment issues that may arise, including crashes, bugs and compatibility with new platforms
Why Choose Us for No-code/Low-code Development
Choosing Intersog for your no-code/low-code development needs comes with the following benefits
Speed and Agility
Say goodbye to long development cycles. With no-code and low-code solutions, we accelerate your time to market, allowing you to seize opportunities faster.
Cost-Efficiency
Save on development costs without compromising on quality. Our solutions are budget-friendly and designed to maximize your ROI.
Accessibility
You don't need to be a coding expert. Our intuitive platforms make application development accessible to everyone on your team.
Scalability
Grow your applications as your business grows. Our solutions are scalable and adaptable to your evolving requirements.
What our partners say
Thanks to the creative and hard-working people of Intersog as well as their mobile development expertise, our app is beyond the cutting edge in terms of usability and UX.

Pioneering digital health implies a great responsibility to be only taken jointly with the most reliable partners. For us, Intersog is such a partner indeed; professionalism, enthusiasm and deep understanding of our values – all wrapped into one.

I'd definitely recommend Intersog as a reliable business partner!

Communication with Intersog was great. Since I had some specific requirements, the offshore team was able to fully meet them.
Check up our latest projects