Client
Qardio is a US-based manufacturer of innovative solutions for heart health, weight, and blood pressure monitoring. The company has developed a series of clinically validated and award-winning devices that are distributed and appreciated worldwide.
Location
The USA
Industry
Services
Challenge
The client was seeking a company to create an up-to-date native solution for iOS and Android mobile and wearable devices that would serve as a companion application for their smart health monitoring appliances.
As the time to market was crucial for the project, the management has decided to hire a team of proficient senior and mid-level engineers that will allow them to minimize time-to-hire and team learning curves and release a high-quality product in the shortest time possible.
Solution
After studying dozens of IT outsourcing providers, the client has chosen to go with Intersog. Key reasons for such decisions were fast access to a vast pool of tech talents and considerably lower development cost (the budget was almost halved due to the cost of the Ukrainian IT team being much lower than in the USA). At the same time, Intersog's expertise allowed us to deliver a top-notch solution, while the customer could retain maximum control over the workflow and timeliness and product quality.
The client has highly appreciated the speed of the candidates screening process conducted by our recruiters as well as the proficiency of engineers we supplied for a technical interview with Qardio management. After the team was put together it began working on the client's application from one of our R&D offices.
The project team consisted of 11 people:
Project Manager / Database Designer
3 iOS developers (1 Senior and 2 Middles)
2 PHP developers ( Senior and Middle)
Full Stack developer (PHP / JS)
Middle Front-end engineer
UX/UI and web designers
Senior QA specialist
Product
The Qardio App was designed to work flawlessly with the company's proprietary devices such as QardioArm, QardioBase, and QardioCore. After installation, the app asks you to select the gadget you own so that you can get access to functionality tailored specifically to your needs.
Qardio App for QardioArm
QardioArm is an easy-to-use and highly accurate blood pressure monitor. It connects wirelessly with the app thus making health data management quick and easy.
Key Features:
Automatically recognizes and logs irregular heartbeats.
Calculates triple measurement average to provide user more accurate data. Visualizes the results with charts and collects measurement history to help users understand their conditions better.
Allows tracking readings by location to show how they vary in office, at home or on leave.
The app is compatible with many third-party platforms allowing you to merge, analyze, and store readings conveniently.
Enables you to share your heath care data with your doctor or family.
Turns on a relaxing slide show to entertain and calm down patients while taking measurements.
Allows you to make notes and set up notifications.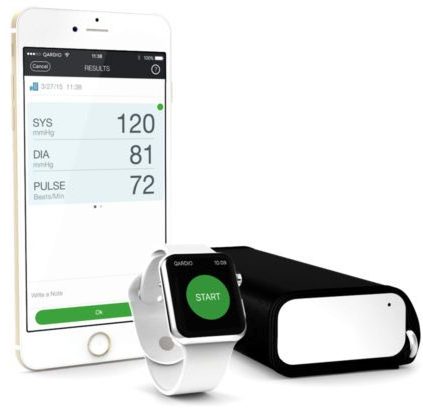 Qardio App for QardioBase
QardioBase is a wireless smart scale allowing users to control not only their weight but also BMI and body composition. Connected with the app it empowers users with even more valuable functions.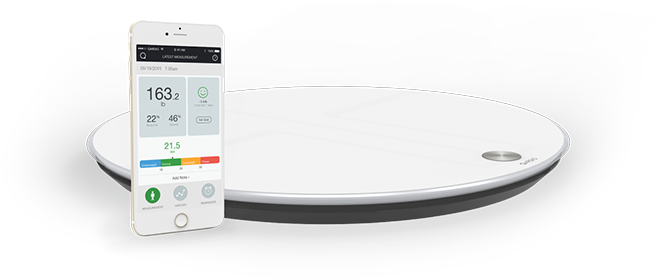 Key features:
Tracks changes in your BMI and full body composition over time to give deeper insight about your wellness.
Automatically sends your indicators to Qardio App when you step on the scale.
Allows for making notes about changes in diet and habits to evaluate their effect on weight.
Empowers users with an opportunity to set a goal and rewards them with a cute smile when they succeed in following it!
Allows setting reminders and provides a Smart Feedback function to help users better understand their progress.
Offers pregnancy mode to allow expectant mothers to record important milestones.
Qardio App for QardioCore
QardioCore is the world's first wearable ECG monitor created for providing non-stop heart health measurements without wires and patches.
Key features:
Visualizes your live ECG indicators, heart health history, and records changes over time.
Provides a comprehensive analysis of ECG data, HR, HRV, recent activity, respiratory rate, and body temperature and gives an overall health summary.
Shares your healthcare data with your doctor to help him develop a better plan for therapy.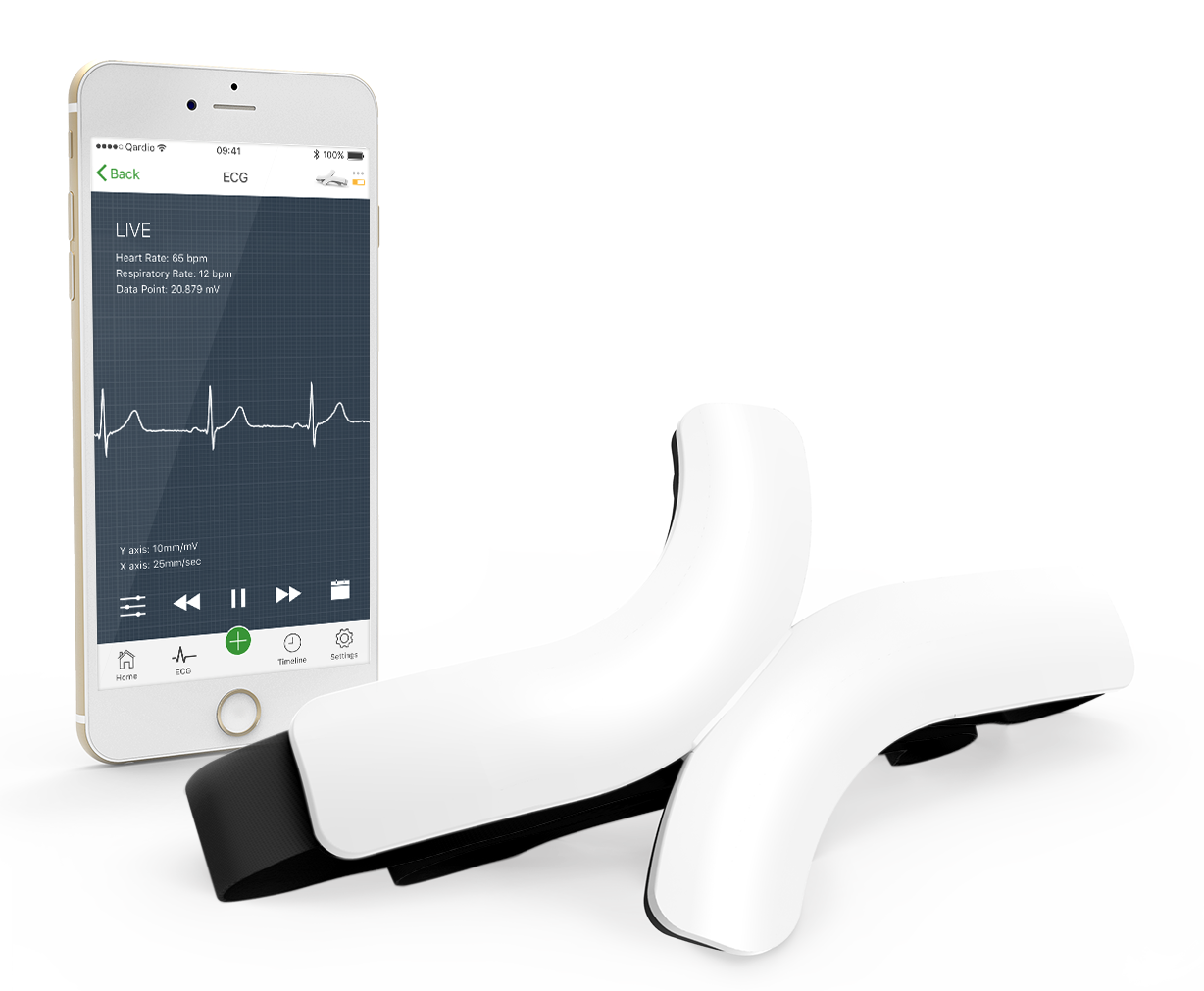 Results
Shortly after the release, Qardio App was featured in the App Store as one of the Best Health Apps and one of the Best Apps for Apple Pay, became PC Magazine Editor's choice winner, and the winner of three CES Awards (2015 and 2016).
Now the app is available in the App Store and Google Play for a wide variety of mobile and wearable devices.