Artificial Intelligence Development Services
Our team of experienced AI developers and data scientists use state-of-the-art technology to create custom AI solutions that are tailored to your specific business needs. Whether you need help with machine learning, natural language processing, computer vision, or any other AI-related service, we've got you covered.
Contact Us
Our AI Services
We work closely with our clients to understand their unique business challenges and develop AI solutions that help them achieve their goals faster and more efficiently.
Natural Language Processing (NLP)
Utilize chatbots, sentiment analysis, and text summarization to enhance customer support, analyze user feedback, and revolutionize user experience
Computer Vision
Automate processes, improve safety, and increase your business's efficiency with the help of image recognition, object detection, and video analysis instruments
Robotic Process Automation
Streamline business processes and minimize human mistakes. Our RPA technology will help you automate repetitive tasks, reduce errors, improve efficiency, and achieve your goals quickly
Predictive Analytics
Analyze large amounts of data and turn them into useful predictions of future trends and behavior patterns. Get valuable insights that drive informed decision-making and increase your business's efficiency
AI Security
Analyze security data, identify patterns, and detect anomalies. From threat prevention to network protection our AI security services can help you stay one step ahead of cyberattacks.
MLOps
Deploy and manage your machine learning models efficiently. Our services include automated model training, testing, and deployment, as well as monitoring and optimization
Industries we serve
Rock your industry with AI. Our team has years of experience working with businesses in a variety of industries, including healthcare, finance, e-commerce, and more
Finance
Retail & Ecommerce
Cybersecurity
Healthcare
Education
Marketing
Build your AI solution right now!
How Our AI Solutions Support Your Business
Our artificial Intelligence solutions transform the way businesses operate, enabling them to automate and optimize various processes and stay competitive in today's rapidly changing business landscape
How we work
We believe that transparency and communication are key to any successful project. We keep clients informed every step of the way and work closely to meet their goals. We're available to address any questions or concerns.
Discovery
We assess your business objectives and convert them into technical documents.
Initiation
We form an optimal team for your project, and our design team creates the initial prototype of your product
Development
Our developers build your product while providing regular progress updates for your review. Once built, your solution is deployed
Maintenance
We assign QA experts to address any issues that arise after deployment and provide customer support as needed
Awards and Recognition
Intersog's specialists were recognized among top healthcare application and digital solutions developers by the leading research agencies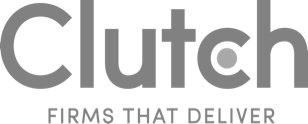 Top Artificial Intelligence Company 2021
Top software development company 2020

Best Company to Work With 2022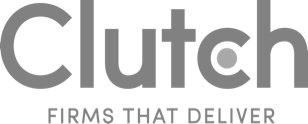 Top Developers Illinois 2020
What our partners say
Thanks to the creative and hard-working people of Intersog as well as their mobile development expertise, our app is beyond the cutting edge in terms of usability and UX.

Pioneering digital health implies a great responsibility to be only taken jointly with the most reliable partners. For us, Intersog is such a partner indeed; professionalism, enthusiasm and deep understanding of our values – all wrapped into one.

I'd definitely recommend Intersog as a reliable business partner!

Communication with Intersog was great. Since I had some specific requirements, the offshore team was able to fully meet them.