SOFTWARE DEVELOPMENT FOR MARKETING AND ADVERTISING
Intersog offers a reliable technological partnership to help you build platforms for a variety of purposes, such as buying and selling ads, automating marketing routines, getting valuable customer insights, and analyzing multi-channel media campaigns. Leverage our deep industry expertise to launch innovative MarTech and AdTech solutions.
Contact Us
What we do

MarTech Development
Are you launching an innovative MarTech startup or building a custom tool for your in-house marketing team? We are here to empower you with novel automated tools to streamline your growth. Do you need to manage current marketing campaigns, forecast sales, improve performance, and get actionable insights? Intersog crafts the software your business is looking for.

AdTech Development
Create a superb ad tech solution that can process large amounts of data, automate campaigns, and analyze progress in real time. At Intersog, we deliver various types of advertising solutions, such as supply- and demand-side platforms, real-time bidding exchanges, and targeting and retargeting tools.
Our Marketing Software Solutions
Discover the full range of our marketing solutions and leverage them to skyrocket your business

Find out the costs
Check out our calculator tool to estimate potential monthly rates for your Software Development Team.
OUR SOLUTIONS HELP

Improve Targeting
Enhance user segmentation and apply a variety of filters to deliver more targeted ads. Analyze campaigns results for different segments and adjust them to obtain higher ROIs

Maximize Profit
Acquire visitors with greater intent to sell at higher rates. Fine-tune your targeting settings to make your traffic segments more appealing to your clients

Analyze Custom Metrics
Analyze your own set of parameters to attract just the people you need. Get actionable data insights, and use them to make informed decisions

Make Predictions
Utilize historical data to predict the results of future campaigns. Customize your offer to meet user needs
What our partners say
Thanks to the creative and hard-working people of Intersog as well as their mobile development expertise, our app is beyond the cutting edge in terms of usability and UX.

Pioneering digital health implies a great responsibility to be only taken jointly with the most reliable partners. For us, Intersog is such a partner indeed; professionalism, enthusiasm and deep understanding of our values – all wrapped into one.

I'd definitely recommend Intersog as a reliable business partner!

Communication with Intersog was great. Since I had some specific requirements, the offshore team was able to fully meet them.
Awards and Recognition
Intersog's specialists were recognized among top application and digital solutions developers by the leading research agencies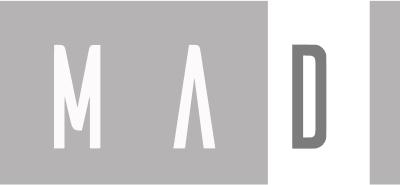 Top Mobile App Development Companies 2020
Top software development company 2020

Top mobile app development companies 2020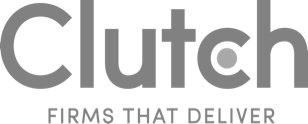 Top 500 B2B companies in Ukraine 2018
Check up our latest projects