Client
Adtelligent (previously known as VertaMedia) provides demand management and intermediation solutions for publishers. By integrating ad serving for desktop and video, header wrapper capabilities, and outstream functionality into one holistic stack, they've created a unique all-in-one solution allowing clients to effectively manage and monetize their digital assets.
Location
USA
Industry
AdTech
Services
CHALLENGE
Adtelligent features multiple robust platforms enabling publishers to manage demand pathway optimization and solve business-specific issues with innovative tools.
Having many projects in development, Adtelligent was looking for a reliable partner who would help them launch in the shortest time possible.
Intersog was chosen due to extensive expertise in AdTech and positive cooperation experience in the past.
SOLUTION
Intersog team was hired to help the in-house developers finalize the core functionality of the company's specialized platforms.
Full-stack Ad Monetization Platform

This web platform offers desktop, mobile, and CTV publishers technologies and dedicated services to maximize the yield they get from their traffic.
KEY FEATURES:

AI-based optimization
A predictive algorithm analyzes real-time demand in conjunction with the platform's historical data to help publishers monetize their inventory more effectively.

Fraud protection
A full-scale malware detection solution ensuring that only genuine human traffic reaches advertisers.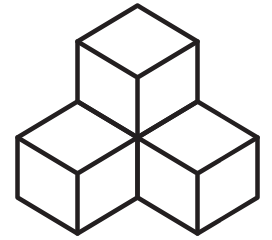 Marketplace
A comfy solution for trading media by either posting your offers or browsing for active offers.
Programmatic player
A proprietary solution tailored at creating positive viewing experience along with optimal monetization opportunities.
Header Bidding Management Platform
Header bidding helps publishers receive bids from multiple advertisers at the same time instead of presenting inventory in turns. It increases publisher's profits and gives advertisers the right to access the best inventory.
KEY FEATURES:

Strategic analytics
Robust analytics engine highlights bidders with poor performance, compares auction performance to AdSense/ AdX revenue and improves a publisher's monetization strategy.

Built on prebid
The platform is built on top of the prebid framework, providing access to bidders with prebid adapters and making it possible to add and remove them from the auction in real-time.

UAM friendly
The platform can be painlessly integrated with UAM, with a fair auction between all parties: Google Ad Manager, UAM & HBMP.

Client, Server, Hybrid
Allows users to work client-side, server-side, and combine both to get maximal yield and minimal latency.
ADTELLIGENT TODAY
Cooperation between Adtelligent and Intersog continues. Our specialists support and maintain delivered solutions to keep them resilient and up-to-date.
Adtelligent has been acknowledged as one of the fastest-growing independent technology companies by Inc. 5000 Deloitte's Technology Fast 500™ and received various industry-significant and business awards: