Cybersecurity services and consultancy
Leverage our expertise to build bulletproof software solutions, manage risks, and identify threats via consulting, cloud, and managed security services.
Contact Us
Frontend development
We design our interfaces to serve two essential goals: keeping your users' data secure and keeping your data secure from your users.

By using high-end encryption, moving authorization mechanisms to the backend, and applying all the up-to-date security solutions, we make databases inviolable, prevent attackers from accessing non-public parts of your app, and protect you from clickjacking, cross-site scripting (XSS), cross-site request forgery (CSRF), and other threats.
HOW WE DO IT
SAFE FROM THE BEGINNING
We integrate security features as early as possible, thus making it easy to detect and fix future security-related bugs and holes
ONLY MODERN FRAMEWORKS
We use the latest versions of React, Vue, and Angular, offering our clients significant security benefits
COMPART-MENTALIZATION
We split up monolithic applications into smaller components, each running individually. Thus, if one part is compromised, the rest remain safe
CONTENT SECURITY POLICY
We add a layer of security that helps to detect and mitigate certain types of attacks, including XSS and data injection
PENETRATION TESTING
The best offense is a good defense, especially for your network's security.

We identify vulnerabilities and check your ability to respond to security incidents by simulating cyber attacks against your system.

Our QA team will assess the possibility of gaining unauthorized access to your environment through email systems, firewalls, VPN tunnels, web servers, and other network devices. The check can be performed both manually and automatically.
HOW WE DO IT
Protect your business from digital threats!
Industries we serve
Each industry has its own unique security challenges. Our solutions are tailored to solve them in the most effective manner.
Finance
Protect your business from ransomware, DDoS, and other types of cyber attacks, and keep your funds and user data safe
Retail
Overcome your POS system and network vulnerabilities, and protect your customers' payment card data
Manufacturing
Prevent attackers from stealing your intellectual property and clients as well as from accessing your company's network or IoT system
Healthcare
Protect against ransomware attacks, IoT medical device breaches, and electronic medical records theft attempts
Gov & edu
Protect your institution from cyber attacks while providing your citizens with top-notch services
Awards and Recognition
Intersog's specialists were recognized among top healthcare application and digital solutions developers by the leading research agencies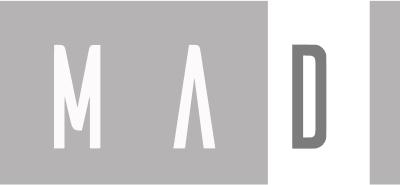 Top IoT App Development Companies 2020
Top software development company 2020

Top mobile app development companies 2020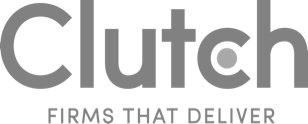 Top 500 B2B companies in Ukraine 2018
What our partners say
Thanks to the creative and hard-working people of Intersog as well as their mobile development expertise, our app is beyond the cutting edge in terms of usability and UX.

Pioneering digital health implies a great responsibility to be only taken jointly with the most reliable partners. For us, Intersog is such a partner indeed; professionalism, enthusiasm and deep understanding of our values – all wrapped into one.

I'd definitely recommend Intersog as a reliable business partner!

Communication with Intersog was great. Since I had some specific requirements, the offshore team was able to fully meet them.
Check up our latest projects