White Papers
We are always happy to share our knowledge with partners. Here you will find detailed information on all things tech, diligently researched by our specialists. We hope these insights will help you reach business goals and win the day.
---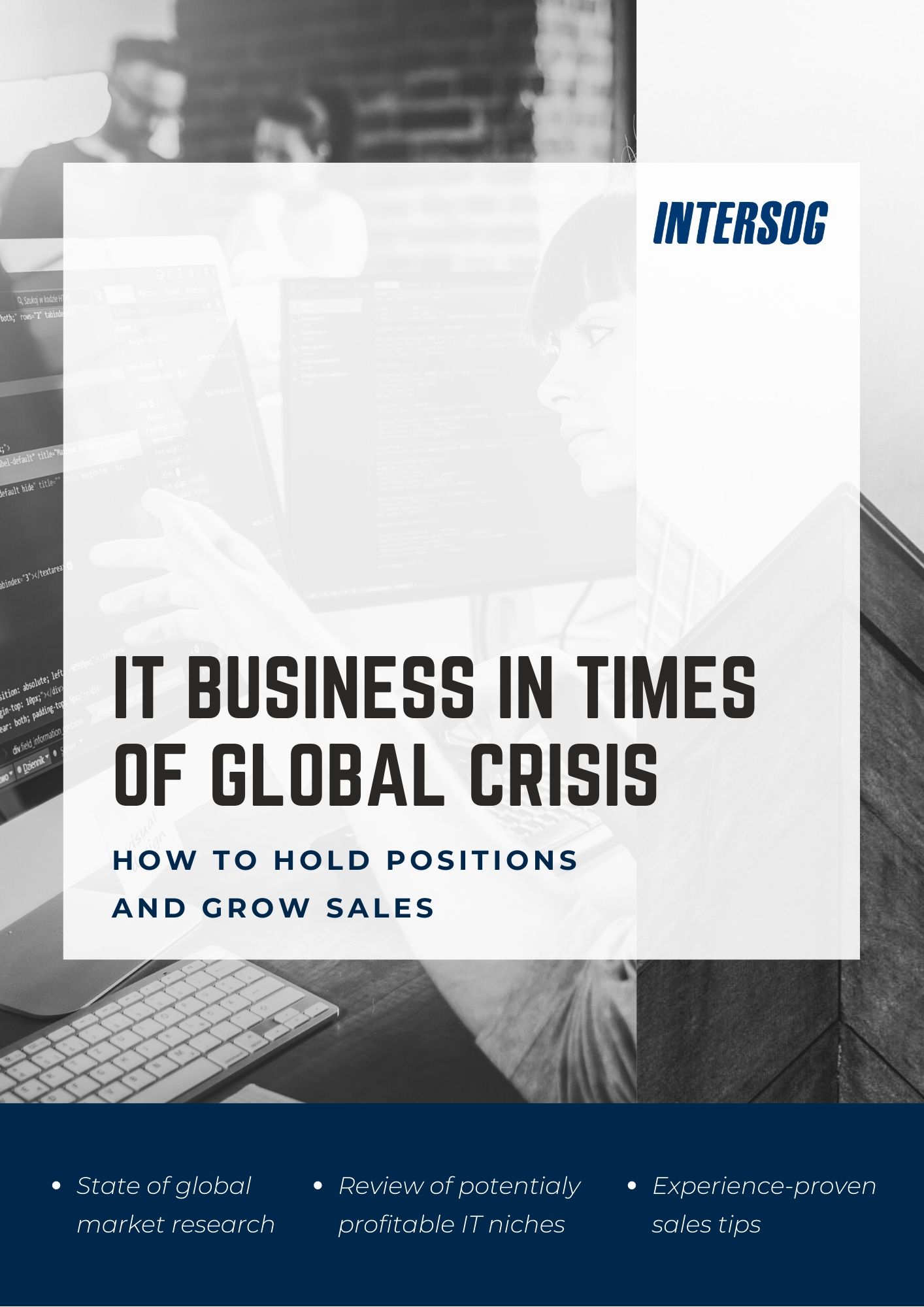 IT Business in Times of Global Crisis
How to Hold Positions and Grow Sales
The global lockdown followed by a deep economic recession has been hazardous for many businesses, forcing companies worldwide to reevaluate their strategy and resilience. To succeed in today's market conditions, businesses need to react swiftly and look for innovative ways to meet new user demands.
In this guide, we review the state of today's economy, analyze the changes in customer behavior, and offer a few tips on how to enhance your sales tactics and strategy to grow your revenue in times of crisis. All of our recommendations have been proven by our own experience, and we hope they will help you succeed in 2020.
Download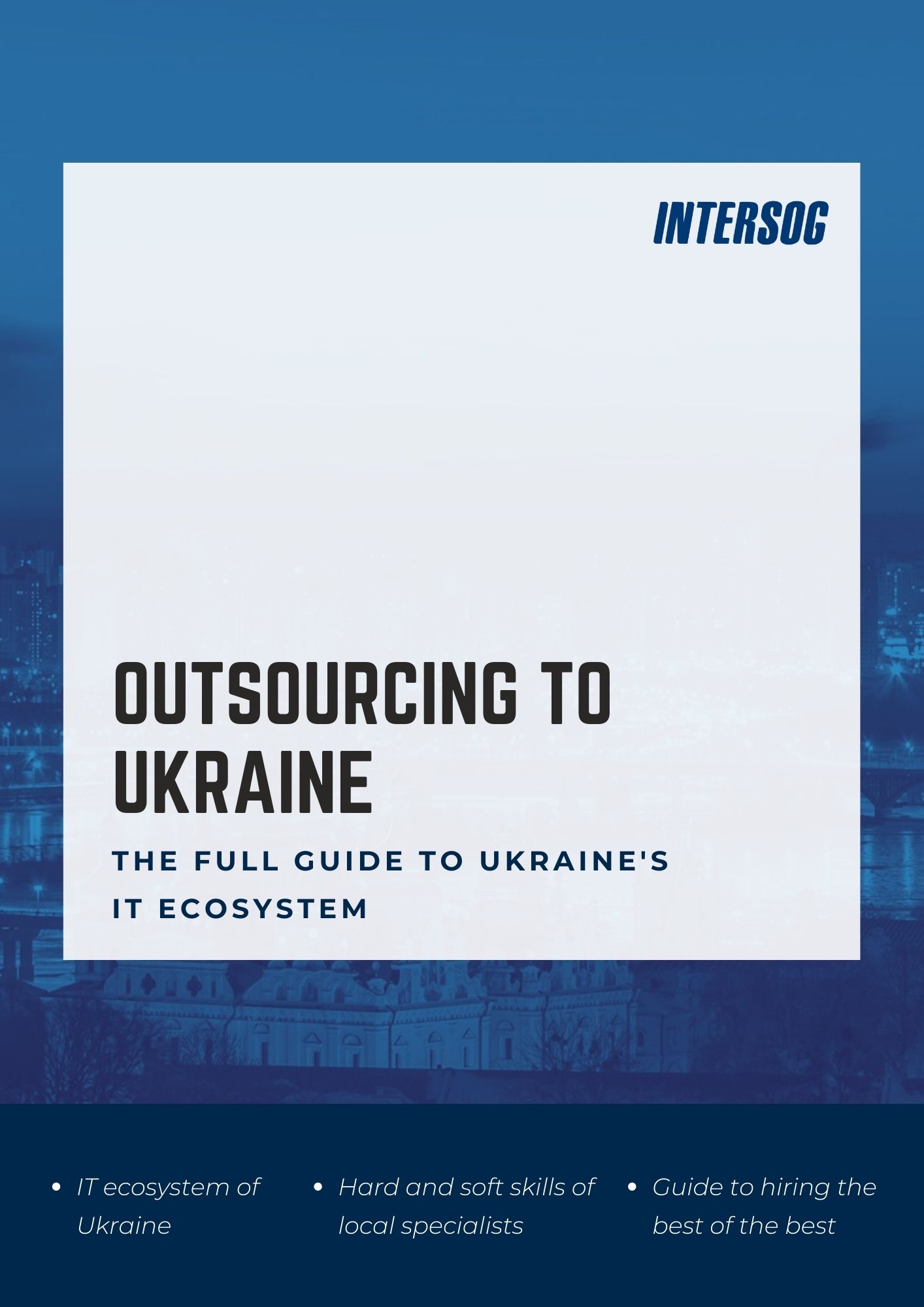 Outsourcing to Ukraine
The full guide to Ukraine's IT ecosystem
The IT outsourcing industry is booming this year. According to a study conducted by Flexera, a quarter of companies of all kinds were planning either to start outsourcing in 2021 or to grow their existing offshore teams.
As a result, the question "where to outsource?" has become more important than ever before. Choosing the right software development outsourcing destination can drastically affect your project's success, which makes the matter even more challenging. So, our mission today is to show you the advantages of working with the Ukrainian market so that you can be more confident in your choice.
Download
---
Let's grow your IT business together!