Nowadays it is hard to imagine any kind of project that can be implemented without any IT components. However, the way you integrate IT in your company structure will be different depending on the complexity and importance of those components for your future business. The three primary forms of collaboration with IT specialists are freelance, full-time employment, and outsourcing. All of them have their pros and cons, and knowing more about each of them can make your choice easier.
Freelancer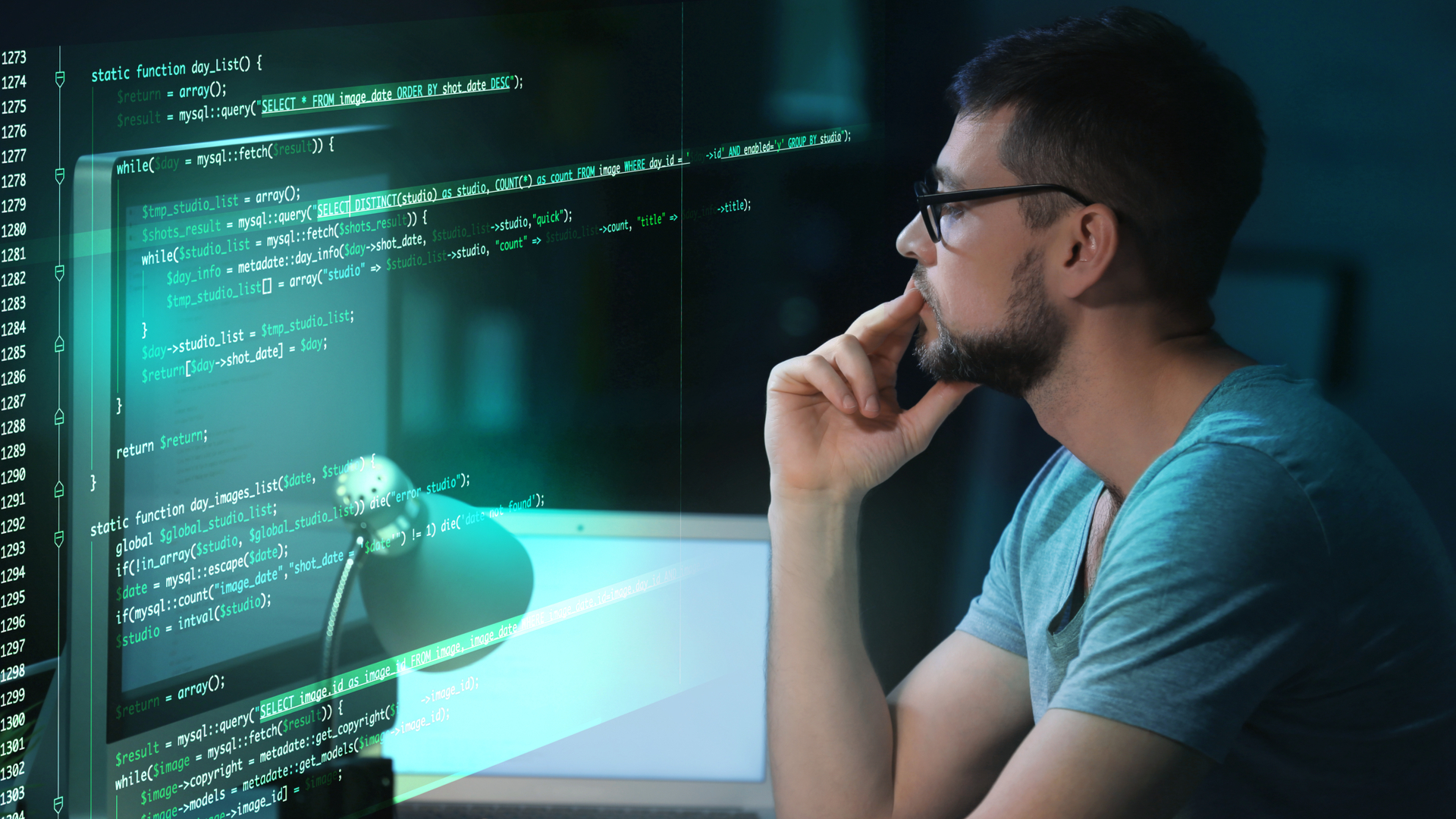 Freelancers are specialists who work independently and usually focus on one service or field of knowledge in which they feel the most confident. They have several clients, operate within one field, and are mostly employed for short-term, unsophisticated projects.
Pros:
Small expenses. The hourly rate may be as much as when you employ someone outright, but since you're only paying for the actual time the freelancer spends completing your order, the end sum will be much smaller. And, of course, you have no extra expenses like sick leave, vacation, and the provision of workspace.
Big supply. IT freelance is extremely popular nowadays because of flexibility and higher income in comparison to other freelance jobs. That is why there is no lack of freelance developers. You surely know some of them, and if not, there are dozens of portals like Upwork, Fiverr, and Freelancer.com, where you can post your announcement and get offers immediately.
Extra flexibility. Usually, freelancers don't care about public holidays and weekends. Unlike your employees, they can often take care of urgent work in one night. But, of course, it may cost more.
Cons:
No team spirit. As it was already mentioned, a freelancer has numerous clients, and some of them may be your competitors. That is why it is highly recommended to sign an NDA with those you engage. These kinds of developers are unlikely to be as passionate about your project as you are, and this may be reflected in the quality of their service.
Unpredictable. Particularly, when hiring someone from an online portal, their reliability is not 100% guaranteed. You have little control, and it is possible that you will end up with broken deadlines or no work fulfilled.
No "one-man-show". Freelancers are not going to build and support your project for its whole lifecycle. It is just not profitable for them, and they may not be trained enough for that. Even if they could and would do it, it's not the wisest decision to delegate that level of work to someone over whom you have so little control.
Time-management problems. When working with freelancers, you should always have a buffer week or two—or even a month—before the deadline, because it is a common "tradition" among freelancers to miss the deadlines. Of course, there are some punctual ones, but it's a stroke of luck to find them.
| | |
| --- | --- |
| What? | Execution of tasks that require specific expertise (for example, manual QA or implementation of a particular SDK) if your remote or in-house team doesn't have the appropriate skills |
| How long? | Usually, up to several months |
| Where? | Freelance staffing platforms like Upwork |
| How much? | $15-30 per hour |
Check out a related article:
Native vs. Cross-platform – What App Will Work Best for Your Business?
Full-time developer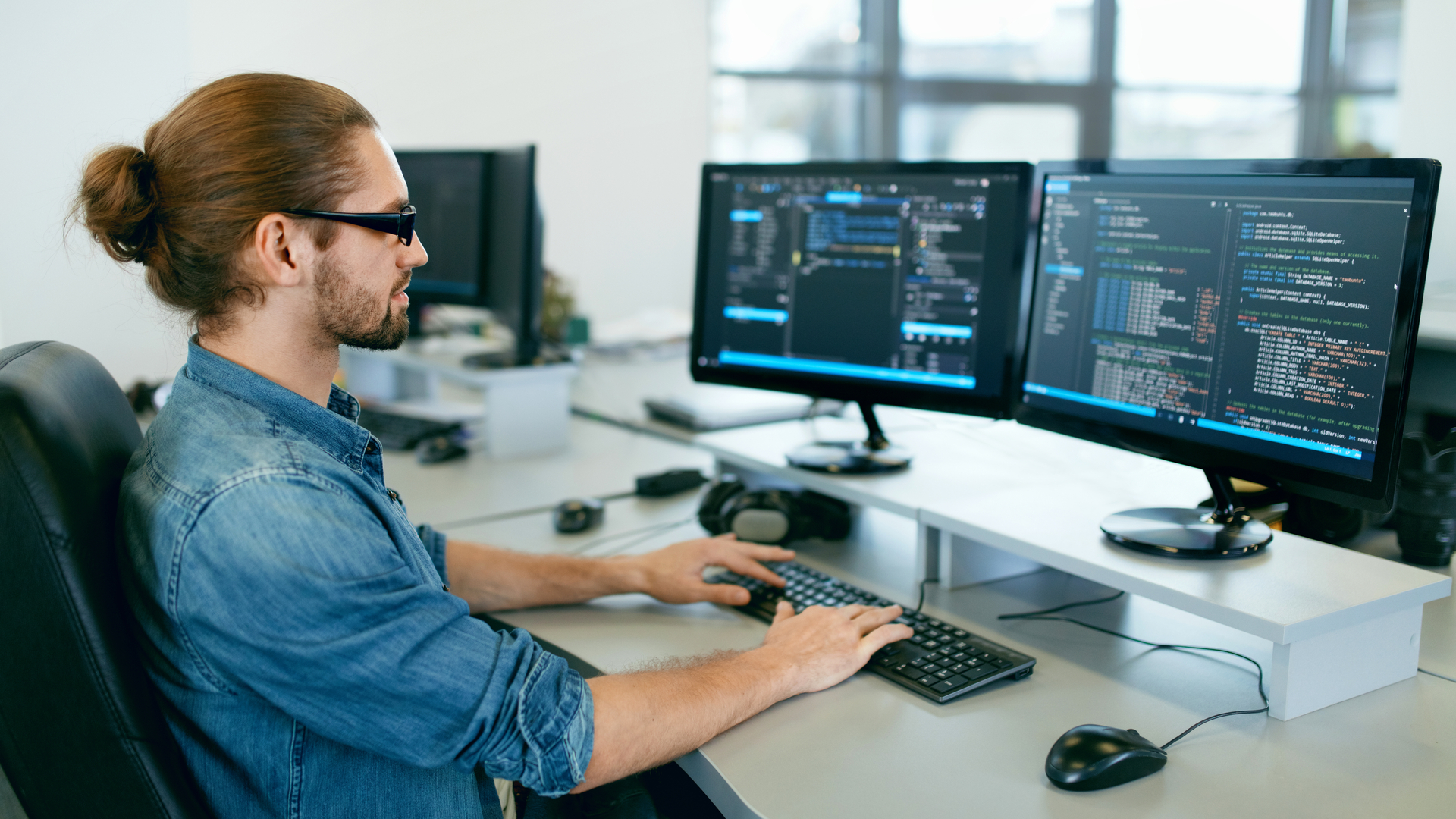 In most cases, a full-time developer will be working for you on-site. This is the most likely option for those who have an IT product as a core of their business. There are also possibilities to hire them for remote work.
Pros:
It's your gal/guy. If your recruiters did their job well, you will have a team of motivated and dedicated developers who share your values and goals. And, if you can maintain such a high spirit, your product will be in caring hands.
Better communication. All the misunderstandings are much easier to solve when working with an in-house team. You can schedule an urgent crisis session or talk personally at the water cooler. What's more, you will be more capable of unlocking your developers' potential when you can observe their work in person.
Predictable. It is much easier to notice that something is wrong when the developer stops showing up in the office, while a freelancer may just not answer your calls.
Cons:
Team-building issues. It requires effort to turn a group of developers into a team—not because all developers are asocial introverts, but just because they are humans.
More costs. Taxes, insurance, sick leave, vacation, provision of work space, labor costs, annual team-building events and bonuses: these are all the costs you incur to have someone reliable by your side.
Limited supply. When you're looking for a full-time developer, you face more restrictions than when hiring a freelancer—for example, location or ability to relocate, salary expectations, or having shared goals and values.
| | |
| --- | --- |
| What? | A long-term project in which an IT product plays a key role |
| How long? | As long as it is relevant and profitable; therefore, it may take years |
| Where? | Indeed, LinkedIn, Glassdoor, local employment websites |
| How much? | Depends on your country |
Software Development Company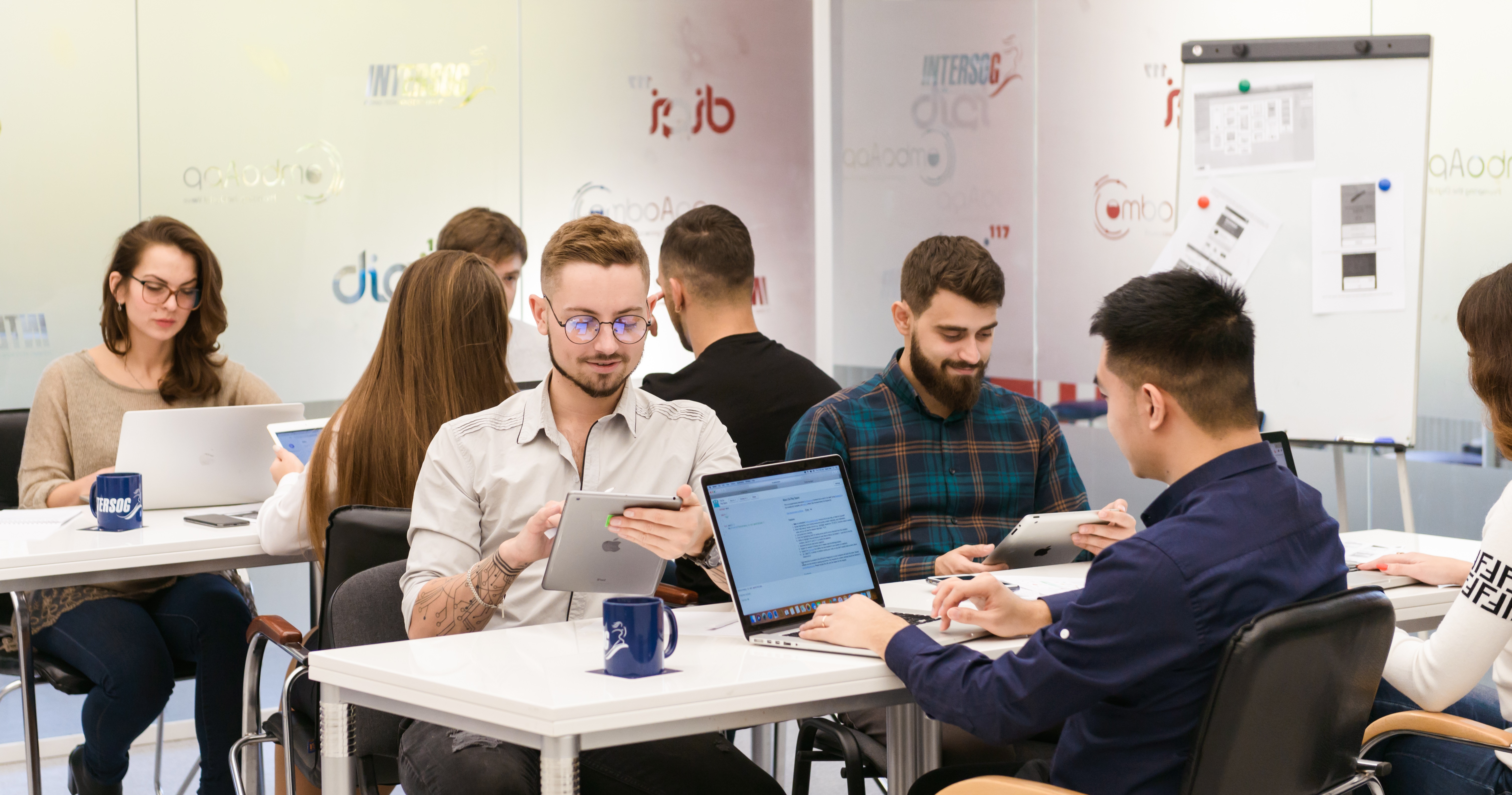 A software development outsourcing company is an already well-functioning team of developers of different specializations, making it rich in experience and competency. As it is a company itself, you don't need to worry about keeping it up and running, but it can provide technical consulting and may constitute a meaningful partner for you.
Pros:
High-quality. An outsourced "dream" team will be one that has operated together for a while and can boast a number of successful projects. Its members complement each other to complete even the most sophisticated tasks. They not only have different skill sets but also expertise in different market domains and industries.
Independent. It is like taking the self-sufficiency of a freelancer and mixing it with all the advantages of a full-time team. You get all of the benefits without the hassle of making it all work.
Tried and trusted. Word of mouth is important when looking for a tech partner. When looking for the perfect outsourcing company for your needs, you can familiarize yourself with reviews, client references, and case studies, but you should also ask people working in the field before making an important choice.
Extremely flexible. From full-cycle production to overtaking only specific functions, there are numerous models for engaging an offshore software development company. You can agree on terms that work for you and make you the most comfortable.
Not cheap but cost-effective. To reap all of the incredible benefits that you get with software development companies, you do have to pay. Because it is not a bunch of freelancers but a well-functioning team with legal headquarters, some business-related costs are involved. However, in most cases, it will be cheaper than maintaining an in-house team.
Cons:
Not interested in small projects. Logically, there is no need to engage a full developer squad to complete a short term-project with an extremely limited budget. It wouldn't be worth it for the outsourcing company either, because they can't cover their operational costs with short-term projects.
| | |
| --- | --- |
| What? | Any kind of project, but the best fit is the development of middle- and long-term projects like MVPs or a business application |
| How long? | From a few months to as long as you need |
| Where? | Agency websites on Google and lists of companies like those provided on Clutch or GoodFirms |
| How much? | $20-75 hourly rate, depending on the specialist's seniority |
---