Some of us still remember managing our bills, family budgets, and other monetary operations on paper. Today, that sounds like an old scary tale to most adults.
Finances are tricky and require a lot of accuracy and attention. At the same time, we want transactions to be quick, easy, and totally secure. Thus, machines seem to be perfect candidates to take over the job.
Modern fintech is one of the most digitalized industries in the world, but it still has a lot of room for growth. For you, as a founder, it's also a very profitable area to act in.
In this article, we'll review a few digital trends that can become powerful growth drivers in the industry, as well as the most lucrative fields for businesspeople and investors.
Digital trends of 2022 to boost your growth
Before diving into the depths of fintech development, let's review the key technologies most likely to underlie your solution in the years to come.
One of the key distinctions of the fintech industry is that it's always among the first to adopt innovations. To be competitive in this field, you'll also have to learn to keep abreast of the times. Here are our TOP 3 for future fintech founders:
#1. Artificial intelligence & robotization
AI solutions and related technologies continue to dominate the fintech arena. These trends are fueled by massive investments as well as the attractive possibilities they bring to developers who apply them.
Artificial intelligence, machine learning, and robotization enable financial startups to predict the likelihood of certain events, determine important patterns in large data samples, and make their solutions customizable.
All of these factors bring significant benefits to those who employ them the right way. So, we expect to see even more AI-related fintech startups in the future.
#2. Big Data
Big data is another top trend in fintech. And that's not surprising!
When working with financial decision making, you need to process huge amounts of user data, which no human can handle.
Additionally, some studies show that many of our daily decisions are made by habit or, in other words, by an algorithm. The ability to determine patterns in user behavior can make company offers more effective and minimize losses due to wrong decisions (e.g., giving a loan to someone who can't repay it).
To see how big data works in fintech by way of example you can check out our case study with FIDO Solutions.
#3. Data protection
Our list of fintech technology trends can't leave out cybersecurity. The issue has become even hotter in 2020s with the rise of remote working.
User data theft is a widespread problem – up to 70% of companies have faced it at least once. In fintech, though, such breaches can result in enormous losses.
Financial startups have to implement innovative fintech features to protect themselves from cyber attacks. These solutions include biometric and cloud technologies, 2FA, machine learning, and more.
#4 Blockchain
Many fintech, insurtech, and banking startups have already adopted blockchain software solutions along with the decentralization and security features it brings.
However, we can't say that the trend has reached its maximum yet. According to the latest PwC review, only 56% of market players recognize its importance. Thus, we can expect increased interest in it in the near future, as it still has room to grow.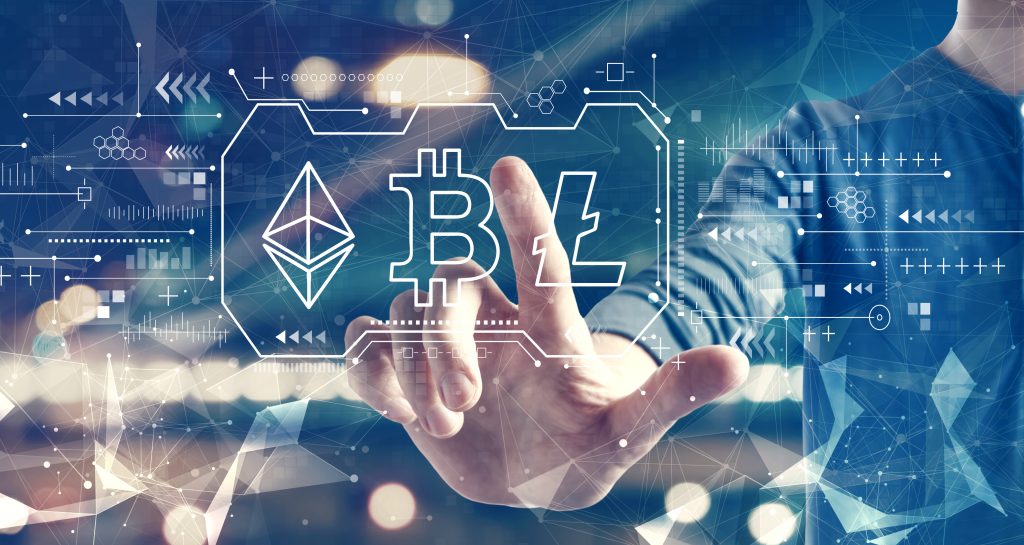 In addition to major trends, there are smaller ones that also effect the technology landscape. These trends are as follows:
the rise in contactless payment, including QR and mobile payments
adoption of instant messengers for making payments
the development of new APIs to incorporate fintech functionality
transfer of banking technologies to the cloud
Now that we're done with the tendencies review, let's look at their effects – fields and technologies that modern users need the most.
Financial App Development Fields for 2022
You can't just create a fintech app in your head. Well, you can, but it isn't wise. The first step to building a popular and profitable solution is finding out what people really need. Below are a few hints:
#1. Mobile banking apps
Mobile banking allows users to manage their accounts from a PC or a smartphone. Nowadays, it's hard to imagine a modern bank without such a feature. There are even banks that work only through applications, without physical offices.
The idea is not new. The first banking applications started to appear about 10 years ago. Their functionality, though, was quite limited. Users could check their balances and search for nearby ATMs, but they did not have the ability to conduct transactions.
Today's apps allow users to manage and block their cards, open new accounts, make deposits, lend money, and make various payments. Such a vast functionality, on the other hand, requires advanced security and user data protection.
#2. P2P payments
Peer-to-peer interactions, whether they involve buying goods, ordering services, or simply sending money to each other, are still on rise.
According to Bank of America's latest report, over the last few years, P2P services have been massively adopted by multiple generations, including elders. Half of the older respondents who hadn't used P2P payment apps yet admitted that they were going to try them in the future.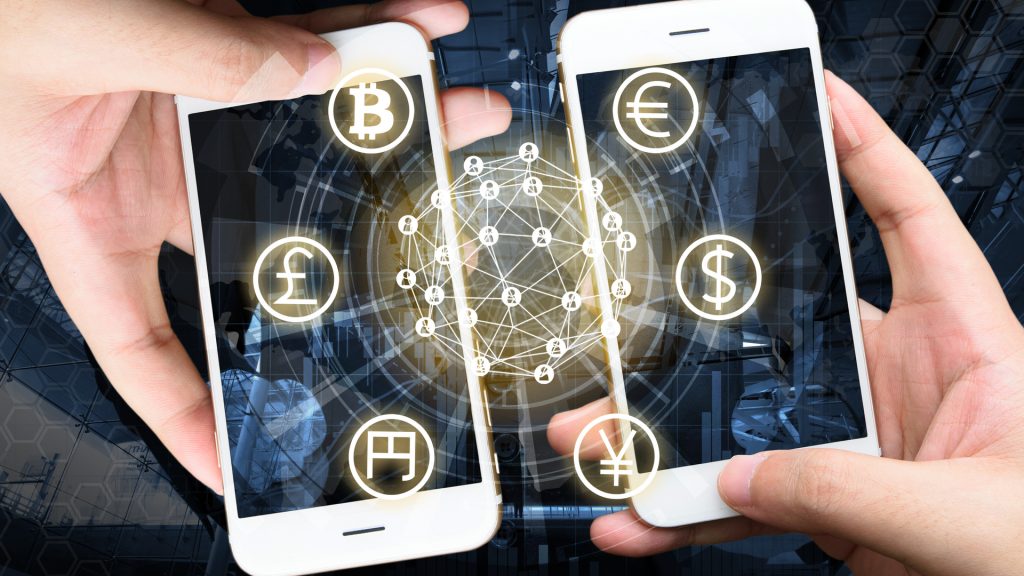 The COVID-19 outbreak, with its quarantine and social distancing measures, has only fueled this trend further.
P2P payment solutions are in especially high demand among the following:
small businesses, freelancers, and self-employed people who request payment for their services or goods
non-profit fundraising organisations and charities
individuals who require an easy way to transfer money to each other
#3. Insurtech apps
If you read our latest article about business in the post-Covid era, you probably noticed that insurtech looks very promising.
Even though insurance is quite a conservative field, over the last few years, it has undergone a massive digital transformation. And that's not surprising. Traditional insurance is associated with paperwork, terms and tariffs, low predictive capacity, and personalization.
Today's startups leverage modern technologies to avoid these problems. Solutions based on AI, machine learning, big data, telematics, and more provide such massive advantages that it's expected that old school companies will have to search for new ways to compete and interact with insurtechs.
Check out a related article:
Business in the Post-Covid Era: 17 In-demand Niches to Launch your Startup in
#4. Wealthtech apps
Wealthtech is an umbrella term for technological solutions that help us manage personal or professional funds more effectively.
It may include any of the following:
Digital wallets to analyze and manage income sources and spending
Robo-advisors – automated, ML-based tools that provide investment tips
Digital brokers – platforms that allow retail investors to manage their trades and get the latest news on stocks, forex, or crypto
Robo-Retirement - asset management tools that help us save money over time
#5. Trading apps
The times of old school exchanges with brokers and dealers bustling in and out are long gone. Almost no one makes trades via phone calls either. Modern investors prefer PCs and mobiles.
There are numerous features online brokers can offer over traditional ones, including the following:
Real-time data browsing
Instant notifications of all sorts
Various technical analysis tools
Automated trades and more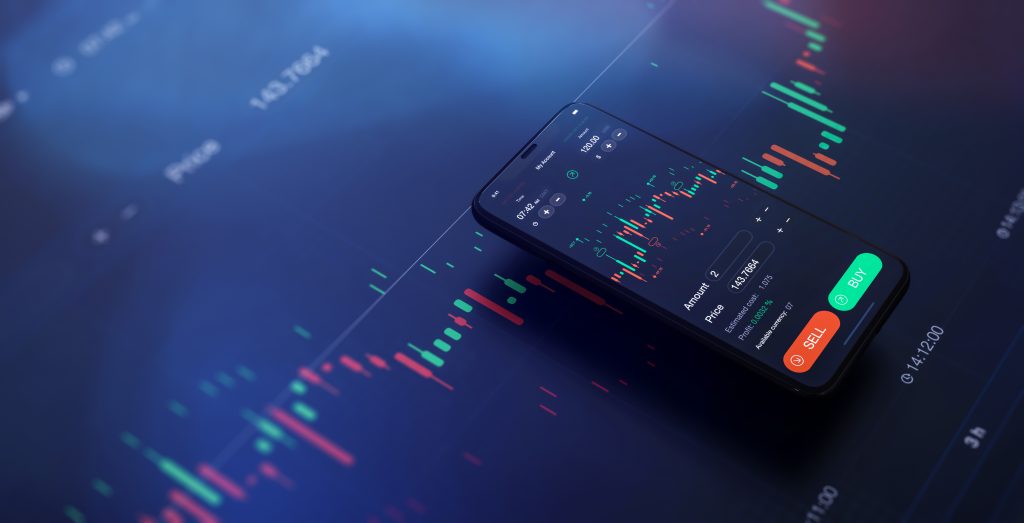 If you want to create that type of fintech app and beat the competition, you might also consider adding some extra features. For example:
news and information on selected ticker
stock and trades management
educational materials
easy-to-use screener
#6 Lending
Current events have left many people and businesses without money. More people than ever are now in need of a way to make money on reasonable terms.
Microcredit and lending startups can benefit from this situation. Powered with such technologies as big data and machine learning, they can gain enormous efficiency in making the right credit decisions.
#7. Regtech apps
The main mission of regtech services is to help financial companies comply with all state standards. It may sound very niche at first, but when you learn that US banks spend about $70B a year just to make sure that their actions comply with the requirements of local regulators, the idea starts to play out in fresh colours.
Regtech applications help companies automate many activities, such as verifying customer identities and bank accounts, creating reports, etc.
Regtechs can also process huge amounts of data, providing valuable insights for making business decisions.
Regtech apps' key features are as follows:
analysis of legislation and regulations
reporting and data visualization
data encryption and cyber security
user activity monitoring
***
Summing up, 2021 is going to be very fruitful for both fintech app owners and users. Empower yourself with modern technologies, hire an experienced fintech app development team, and start developing your new project.
If you need any help with staffing or consultancy, feel free to contact us. We're here to help!