Client
Client (under NDA) is the leading provider of comprehensive waste management in North America, offering services that range from collection and disposal to recycling and renewable energy generation.
Location
USA
Industry
Technologies
Backend: MySQL, Laravel (PHP)
Frontend: Angular 4 (Web admin panel)
iOS App: Ionic 2 (Angular 4)
Rest API web FE to tablet
ABOUT THE CLIENT
The company takes environmental and recycling services to the next level. They offer a variety of solutions for clients of any size, starting from households and ending with huge corporations. Additionally, they provide educational materials to help their users master the environmental protection topic and take the right actions every day.
The company works hard on the digitalization of the processes to make them more smooth and flexible.
Offered services:
Waste Pickup
The company offers waste pickup services for private clients and businesses. Together with its competitor, it handles more than half of all garbage collection in the US.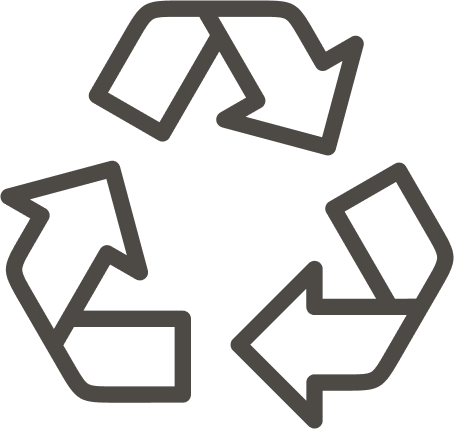 Recycling
The company manages the recycling of materials such as metal, plastic, glass, electronics. The company practices single-stream recycling that eliminates the need to separate items before collection. They also offer e-cycling, the proper disposal of electronic items.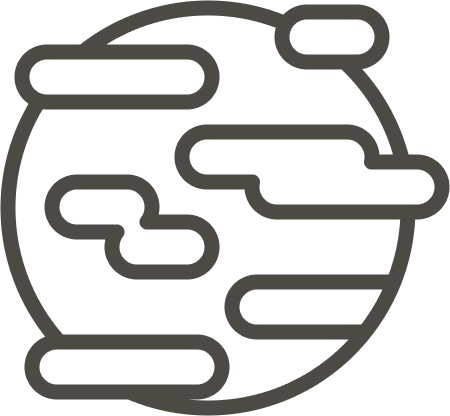 Environmental protection
The company's operations consist of groundwater protection, environmental engineering, and air and gas management.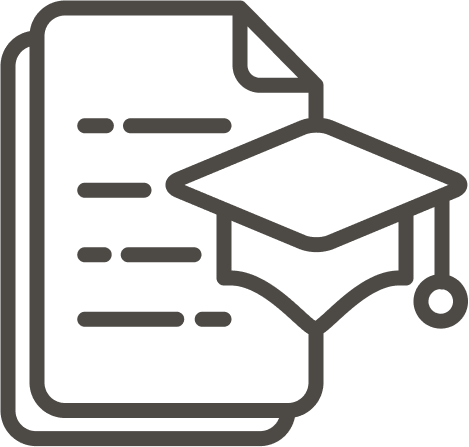 Education
Their educational program provides specialized tools to help people better understand what can and can't be recycled.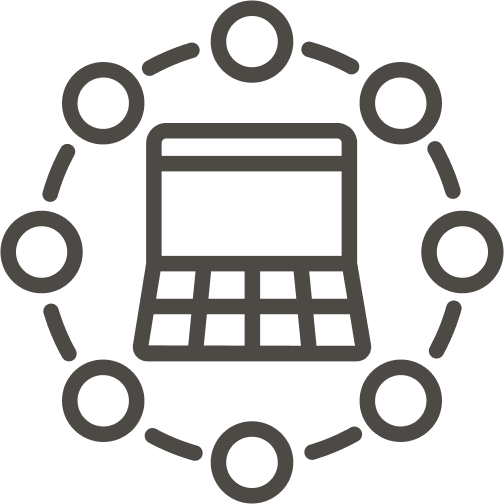 Digital solutions
The company offers a set of mobile and web applications helping its clients and employees make their work more flexible and effective.
ABOUT THE PRODUCT
The client hired Intersog to develop an iPad app for employees checking water levels in local wells along with a web admin panel for managers.
TABLET APP
An iPad-based app was designed for technicians on the field to gather well check information. It consists of several fields that should be entered manually. All the records are transferred to the web admin panel for calculation and analysis.
KEY FEATURES:
Map, satellite, and list view of the area showing all existing wells;
Ability to edit well levels (depth to leachate, depth to silt, etc) and add new wells;
Ability to change pump information and toggle their statuses (Active/Inactive);
When online, the app automatically synchronized with the admin panel. When offline, it stores the data till the next time you are connected to WiFi.
ADMIN PANEL
The Admin Panel is tailored at analyzing well check data and reports management.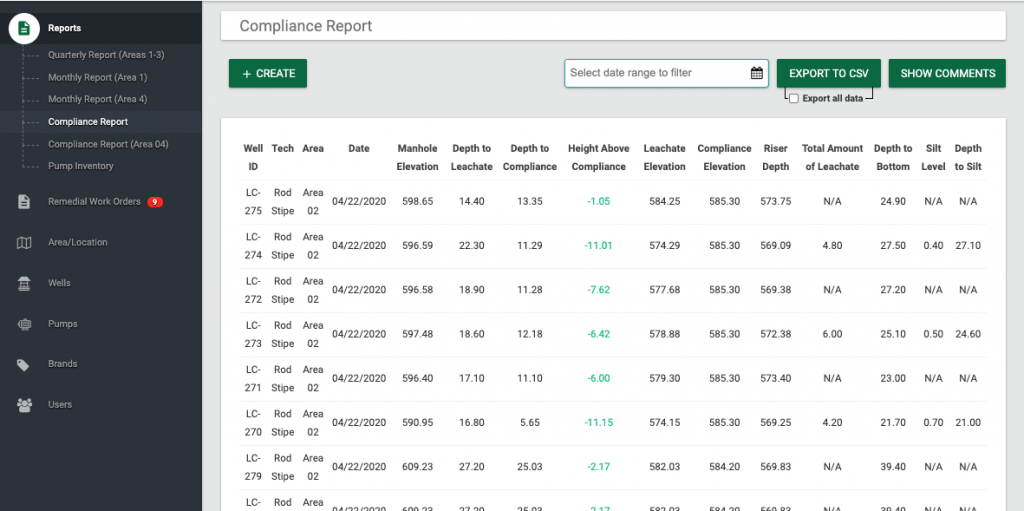 KEY FEATURES:
Monthly and quarterly reports containing the data from all conducted well checks;
Compliance report including all wells in or out of compliance;
Pump Inventory - the list of all inventoried pumps, filter using date range selector;
Ability to leave comments to all list items and export reports to CSV;
Ability to enter well check data manually;
4 types of users with different levels of access (Super Admin, Admin, Technician, and Engineer).